Post by Synkkis Kyyneltya on Nov 13, 2018 19:38:45 GMT -6
The forest in this area of Skaven, darkened by night, was battered for weeks with snow and wind. The grounds were sparkling and untouched except for a single ragged trench that cut towards a cliff face. Winding up the base towards a split in the rock were the signs of man and beast, for a wolf's skull stared across the frozen wastes above the opening. He was flanked by bright blue painted runes punctuated by a freshly wet and red hand-print on the right side of the entrance. As the opening descended into the mountain slightly, a warm light greeted those who would see down into it.
An old, moss-stuffed door slammed open and two boots stumbled into a simple stool in a hurried crash. A body fell slumped at those feet. It was gaunt, heavily wounded, and bleeding black. A swirl of a ratted, purple cloak dodged to the side as an unearthly growl rumbled and a clawed hand swiped downwards through the doorway. The rush of wind blew out the soft, warm light, replacing it with sudden darkness. The moonlight that shone through the door-frame silhouetted three boney figures of men shambling into the cave dwelling.
Heavy breathing betrayed the location of the man inside, causing him to curse as he saw the sunken eyes of the first creature turn towards him in the darkness. Mumbles followed as even the moonlight in the doorway was blotted out suddenly before the framing was torn to splinters and the gaunt being was torn in two. A man's voice cackled with laughter from outside as furniture was being tossed towards the door frame inside the hovel. "Just give up! DIE! The nether will accept you just as your flesh will be accepted by these revenants! The conquest of your village is complete. Ilia has no more sons of the sword or winged daughters to protect this land! Etruria engulfs more day by day like a fire! Sacae has felt this wrath! The seas are corrupted! The world is slowly being devoured and yet you still scramble for these slabs of rock and ice like crumbs that have fallen from the tables of kings!"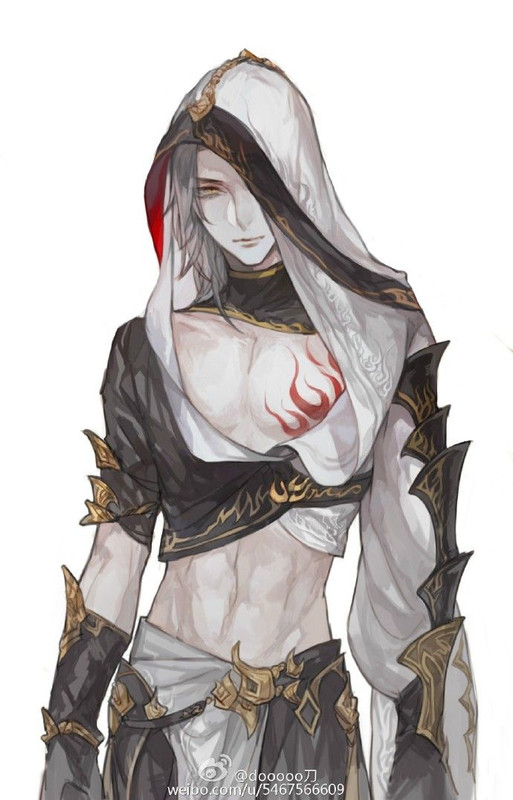 Two more revenants lumbered their bones towards the entrance as another crash was heard within. The man was dressed in fine white garments with Etruria's Holy Symbol of the Emperor on his back. His pale lips smiled wryly from under his hood that still exposed his hair as white as the snow around him. "So this is your refuge. What could possibly be hiding in that dusty hole which would be your last glimmering light of hope?" He smirked, using a thin walking stick to turn over a corpse that laid in his path. "Do you have any friends in there? Of course you don't. You've spent so much time in solitude that it has only served to weaken you. I've chased after you and your kind long enough to know. It's pathetic, really. I have a whole army at my back." He peeked inside, casting a magical light to illuminate the interior. There wasn't a trace of the man he spoke to, but the shack was almost turned inside out. "Are you still alive? You know you can't hide from an Inquisitor."